Vexanium September 2020 Highlight is here Vex Partners! In the midst of this ongoing pandemic, the Vexanium Team did not let their guard down nor stop from continuing to provide education and interesting programs to improve the quality of the Vexanium ecosystem. Here are the highlights for Vexanium this month!
VYNDAO Alpha Launch (Testnet)
On September 11, 2020, a DeFi named VYNDAO was officially launched on the Vexanium blockchain network. VYNDAO is a Decentralized Autonomous Organization (DAO), consisting of a decentralized balance sheet of VEX cryptocurrencies collateral and other cryptocurrencies (BTC, ETH, and other cryptocurrencies later). The initial iteration of VYNDAO platform will support the minting and retiring of USD-pegged assets referred to as USDV.
RAM Swap Contest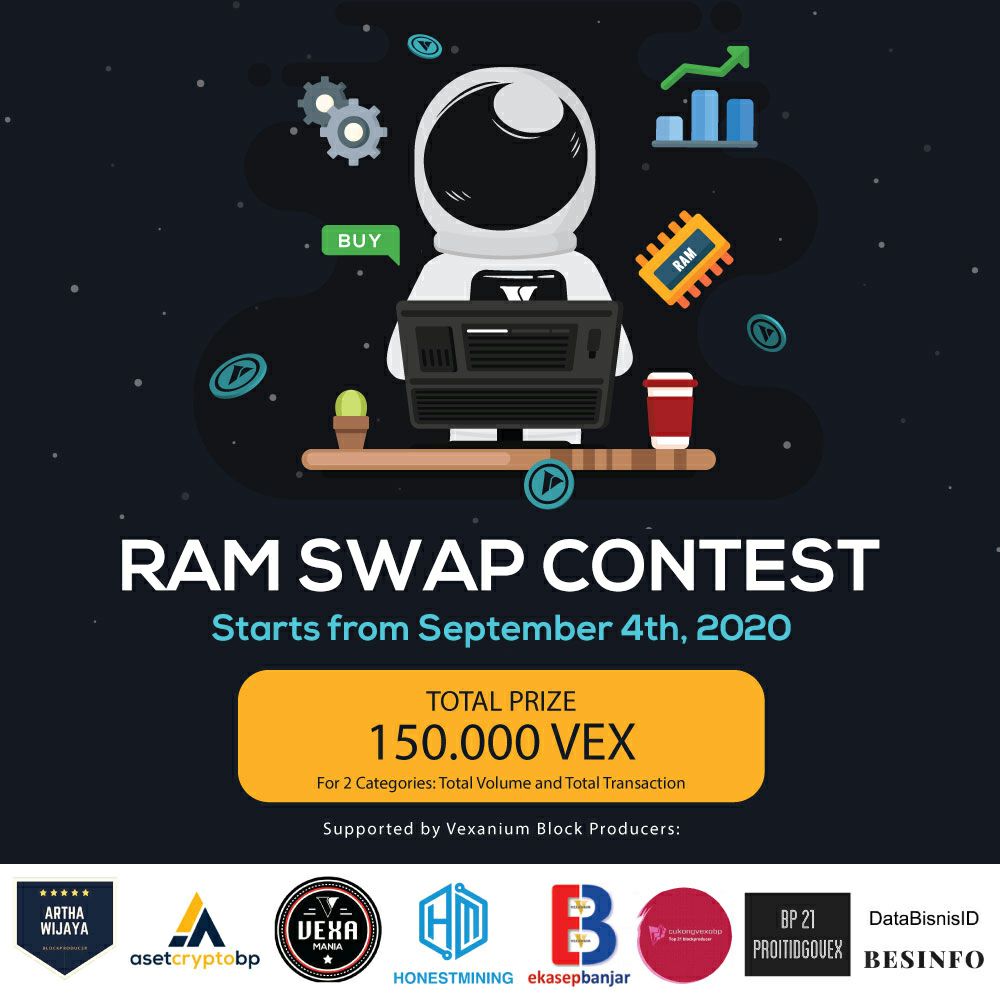 Vexanium is back again with RAM Swap Contest, supported by Vexanium Block Producers! The calculation of this program started on September 4th and ended on September 25th, 2020. the RAM Swap Contest is an event for users to compete with each other in exchanging RAM (RAM Swap).
BP Online Meeting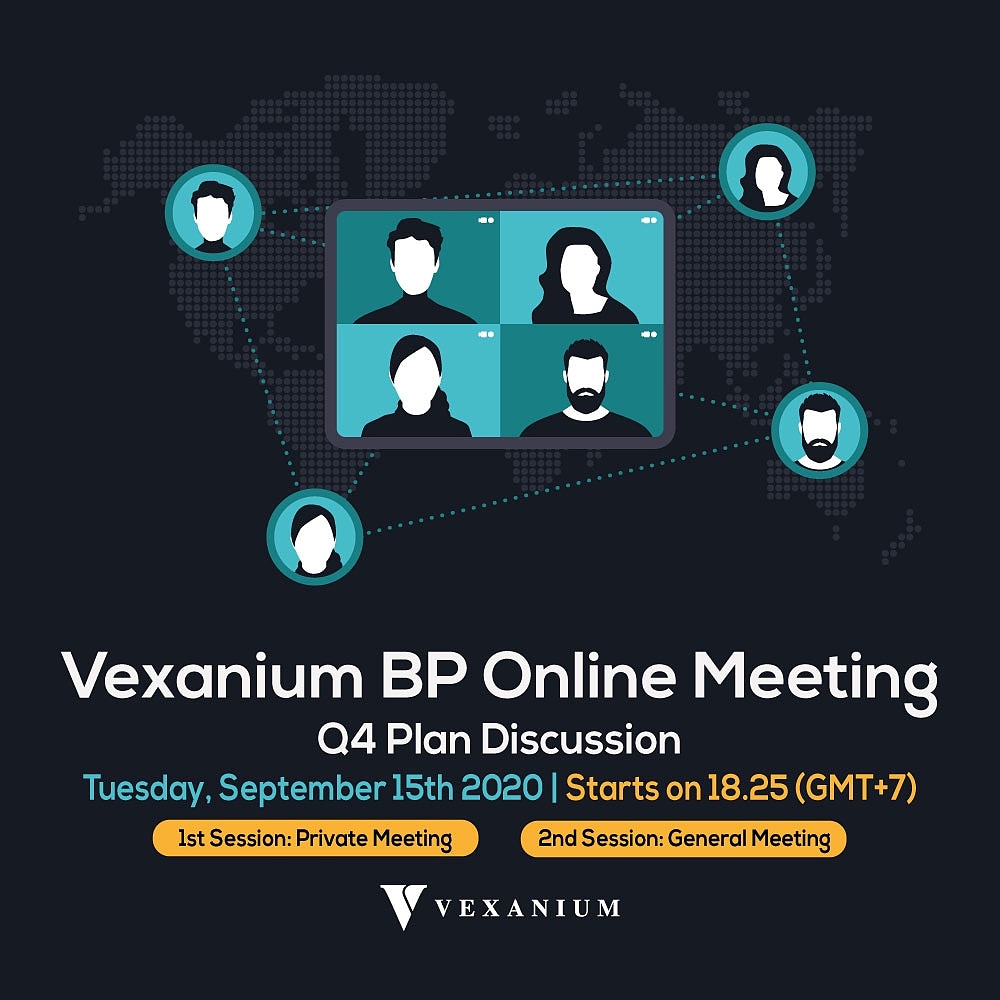 On Tuesday, September 15th, 2020, Vexanium Block Producers held a meeting to discuss plans for programs that will be carried out in the 4th quarter of 2020. There are 2 sessions on this BP Online Meeting. Session 1: Private meeting between Vexanium and BP Vexanium and Session 2: Live public meeting on Youtube Vexanium. BP's are welcome to present their program. This meeting was held to continue to carry out the spirit of decentralization through a decentralized autonomous organization system.
AMA with Blockchain Infinity
On September 21, 2020, the Vexanium Team continued to disseminate information about Vexanium to groups related to blockchain and cryptocurrency, one of which is Blockchain Infinity. AMA conducted in a global group that uses English is running well and generates many interesting questions from the community.
You can check the AMA summary here: Vexanium on Blockchain Infinity AMA
Indonesia Blockchain Conference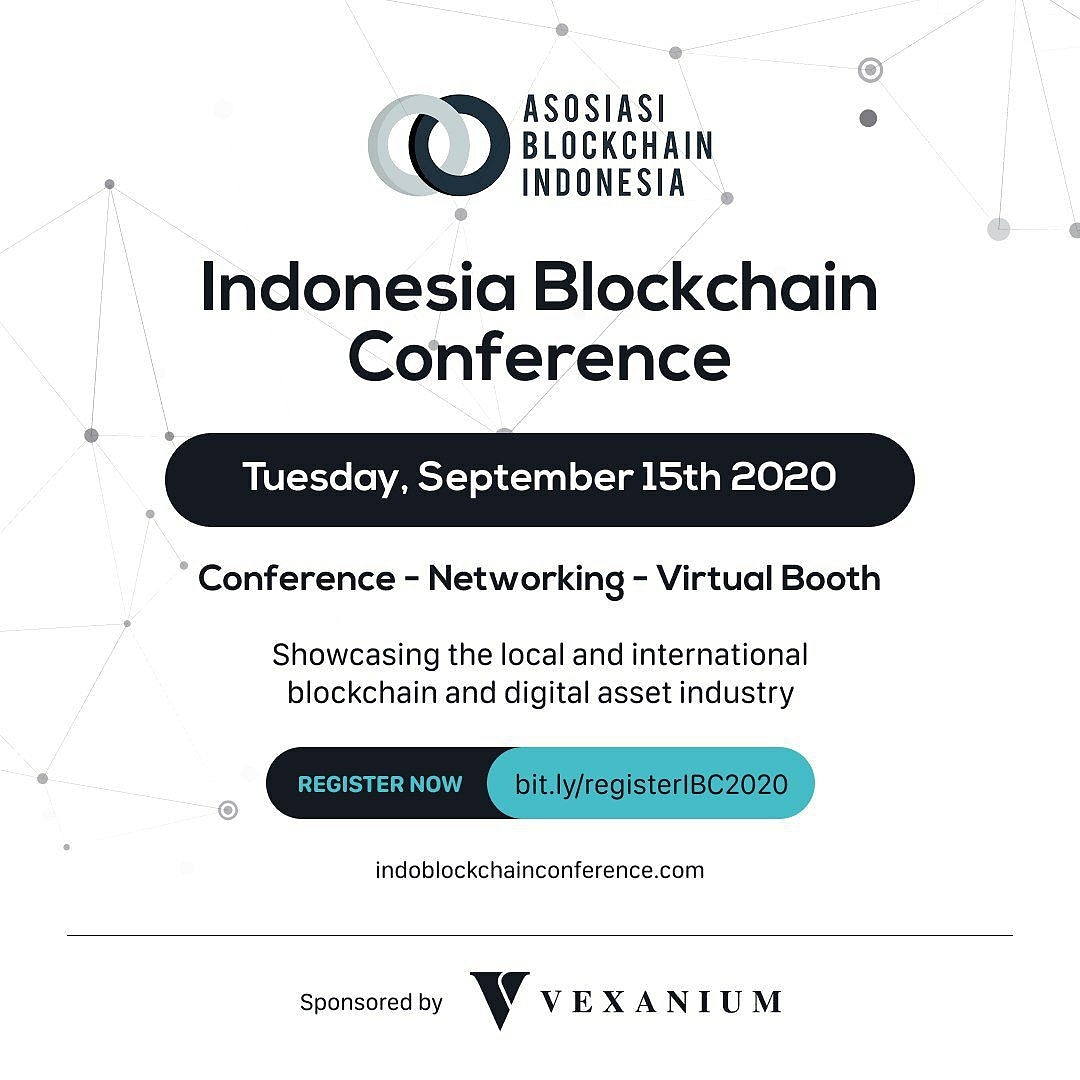 Vexanium opened a virtual booth at the Indonesian Blockchain Conference hosted by Asosiasi Blockchain Indonesia! This event showcases the local and international Blockchain and Digital Asset Industry by inviting various local and international speakers. At this event, representatives from the Vexanium team were on standby at the booth (online) to respond to all questions and business inquiries of the participants.
Vexanium hopes that you are always healthy and happy, we certainly hope that things will get better, especially in the areas of blockchain and cryptocurrency. See you at the next Highlights!