[ENGLISH]
Hi Vex Partners, Vexanium July 2020 Highlight is here!
VEX REX Launch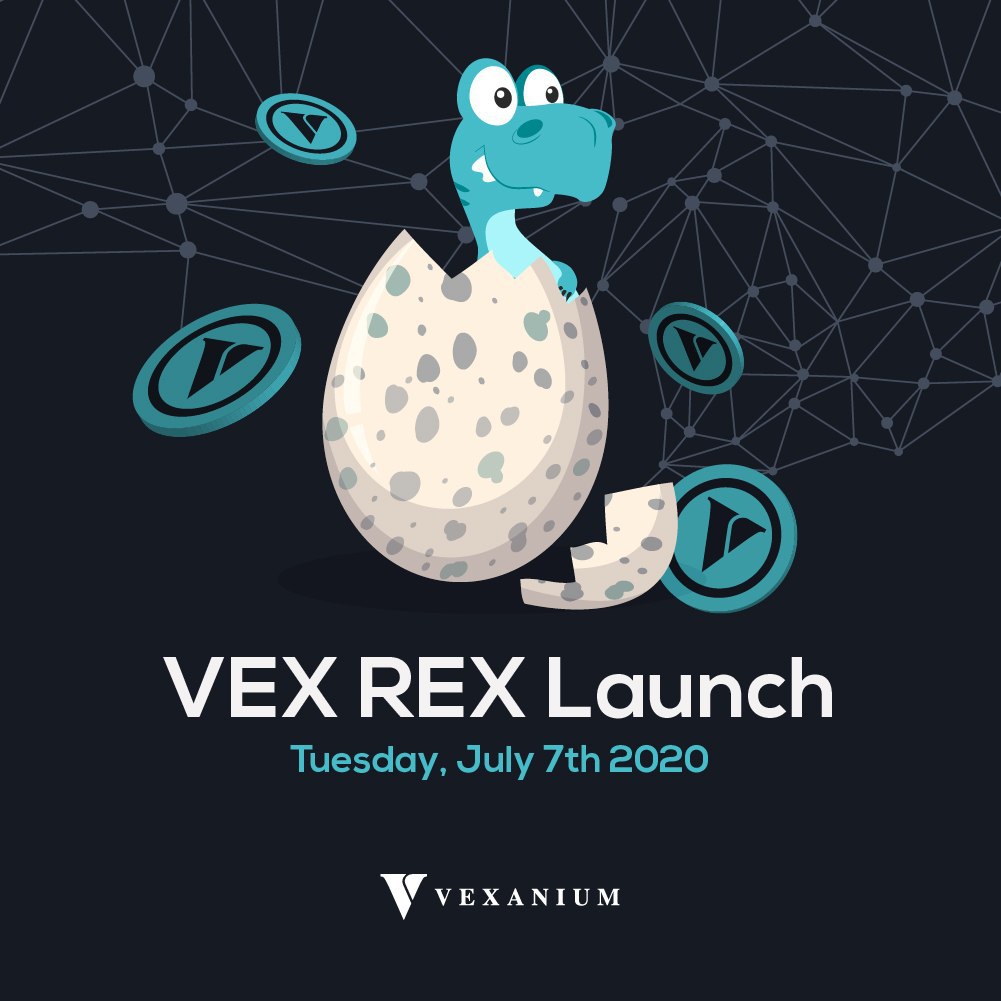 On July 7th, 2020 Vexanium launch its newest DeFi (Decentralized Finance) called VEX REX. Basically, VEX REX is a Decentralized "Network Resources" Rental on the Vexanium blockchain that also counts as a DeFi in leasing resources. It allows users to lease their network resources (CPU/NET) to other users for 30 days loan terms and get a dividend from RAM trade name bid, and CPU/NET lease.
Blockchain 1st Independence Day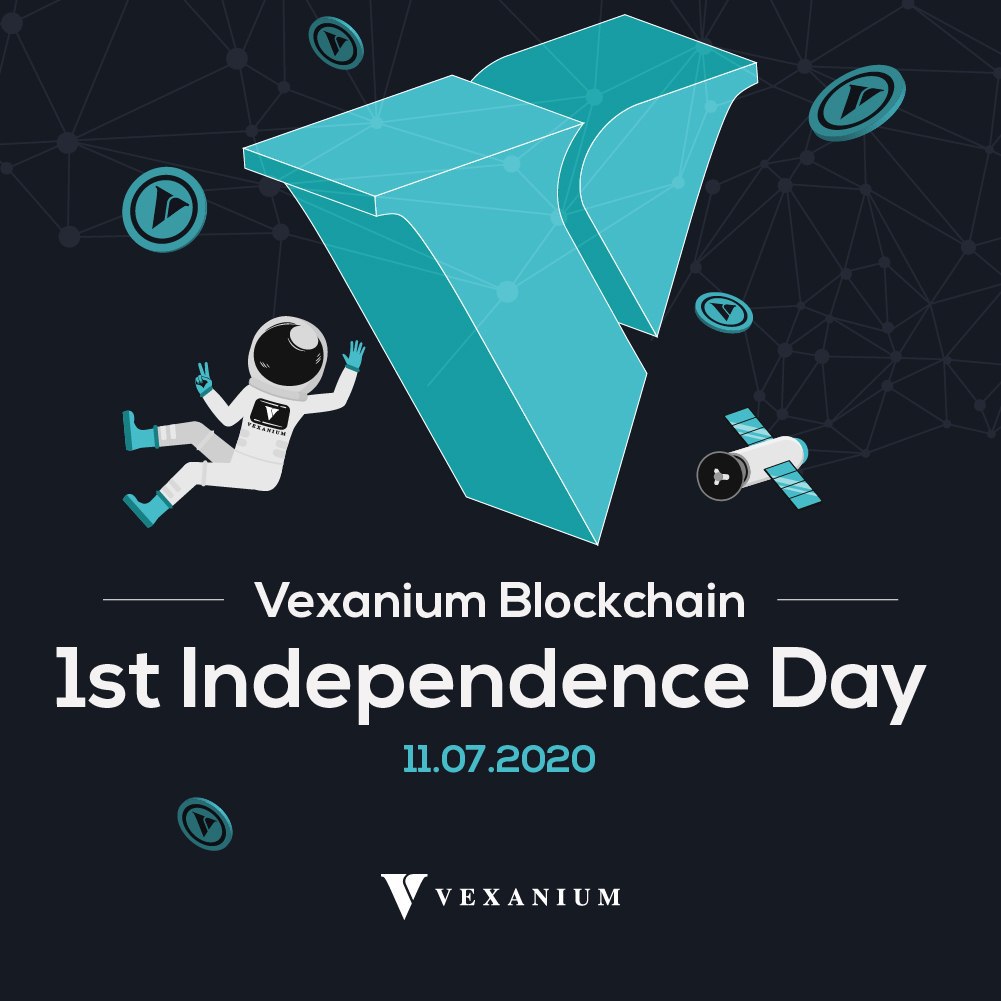 On Saturday, July 11th, 2020 Vexanium is having its Blockchain's First Independence. It has been a year since the Vexanium blockchain finally became fully operational, launched many DApps, and achieved many things. To celebrate it, Vexanium has release a review video about Vexanium in the past year, also Vexanium's plans for the future
Listing on AToken
Vexanium is now available on AToken Wallet. To celebrate the integration, Vexanium and AToken have done give away up to 1,000,000 VEX for users. AToken itself is a decentralized blockchain wallet that supports many blockchains, such as Ethereum, EOS, and TRON
Selected on BCA Startup Accelerator Program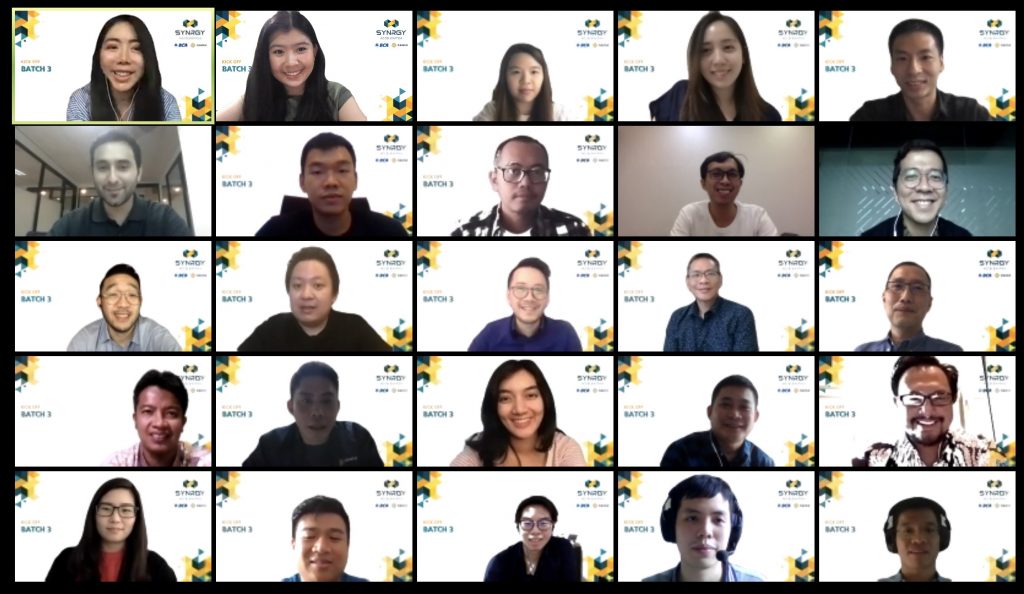 Vexanium is one of the 11 startups selected on the BCA (Bank Central Asia) Startup Accelerator Program, called SYNRGY. The benefits for selected startups for this program are numerous, such as special curriculum, access to BCA groups, mentoring, partnerships, media exposure to investment from the BCA group.
Achievement on Dapp.com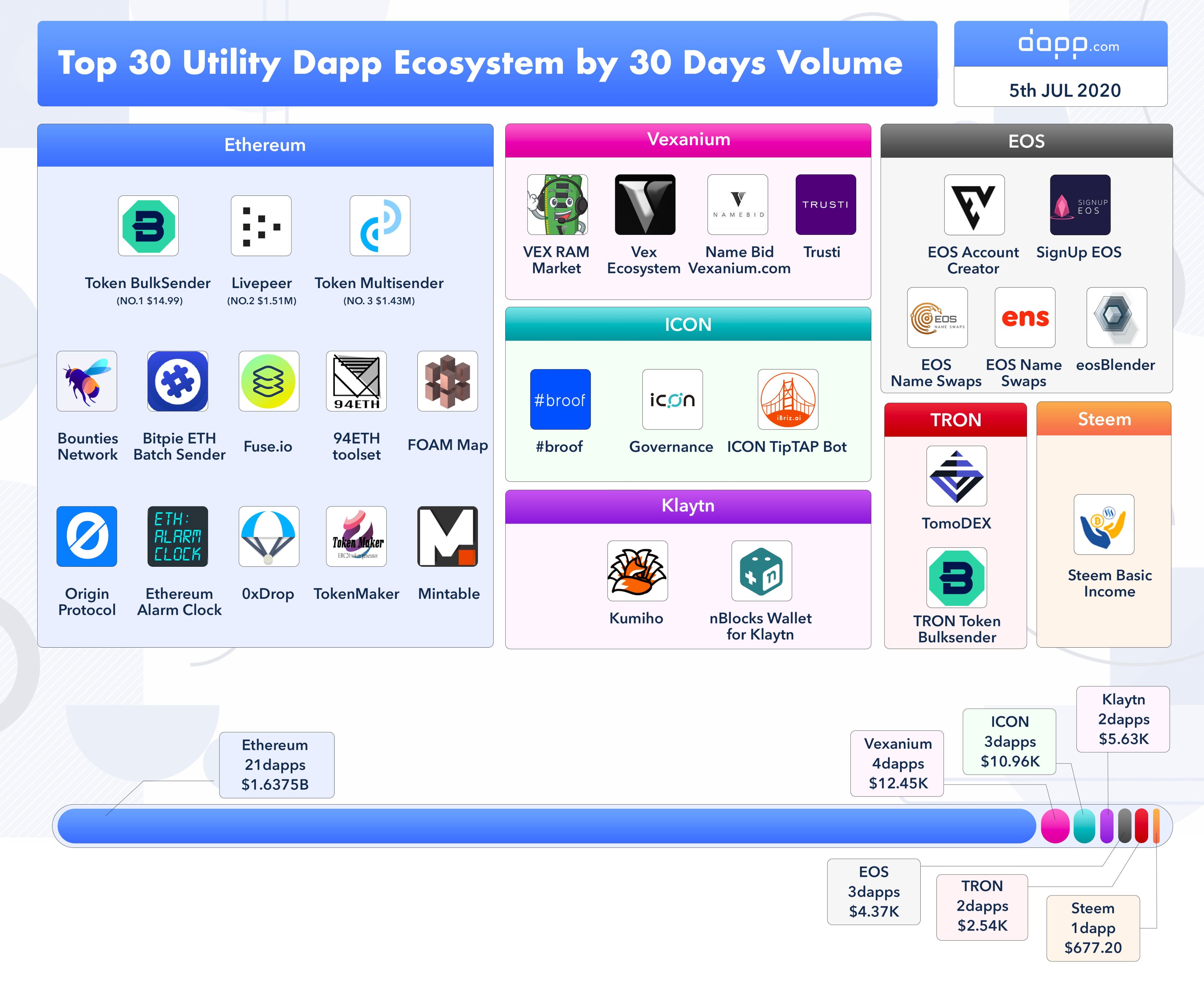 On July 5th, 2020 Vexanium DApps is selected as the top 30 utility DApps ecosystem ranking based on a public blockchain on Dapp.com, following Ethereum, EOS, TRON and other blockchain platforms.
Vexanium hopes that you are always healthy and happy, we certainly hope that things will get better, especially in the areas of blockchain and cryptocurrency. See you on the next Highlights!
[BAHASA INDONESIA]
Hai Vex Partners, Vexanium Juli 2020 Highlight ada di sini!
Peluncuran VEX REX
Pada tanggal 7 Juli 2020, Vexanium meluncurkan DeFi (Decentralized Finance) terbarunya yang disebut VEX REX. Pada dasarnya, VEX REX adalah Penyewaan "Sumber Daya Jaringan" yang Terdesentralisasi pada blockchain Vexanium yang juga dianggap sebagai DeFi dalam penyewaan sumber daya (Resources). Ini memungkinkan pengguna untuk menyewakan sumber daya jaringan mereka (CPU / NET) kepada pengguna lain selama 30 hari dengan persyaratan pinjaman dan mendapatkan dividen dari Name Bid, penjualan RAM, dan sewa CPU / NET.
Blockchain First Independence
Pada hari Sabtu, 11 Juli, 2020 Vexanium mengalami Blockchain Independence pertamanya. Sudah setahun sejak blockchain Vexanium akhirnya beroperasi penuh, meluncurkan banyak DApps, dan mencapai banyak hal. Untuk merayakannya, Vexanium telah merilis video ulasan tentang Vexanium dalam setahun terakhir, juga rencana Vexanium untuk masa depan
Terdaftar di AToken
Vexanium sekarang tersedia di AToken Wallet. Untuk merayakan integrasi tersebut, Vexanium dan AToken telah memberikan 1.000.000 VEX untuk para pengguna. AToken sendiri adalah dompet blockchain terdesentralisasi yang mendukung banyak blockchain, seperti Ethereum, EOS, dan TRON
Terpilih pada Program Akselerator Startup BCA
Vexanium adalah salah satu dari 11 startup yang terpilih pada Program Akselerasi Startup BCA (Bank Central Asia), yang disebut SYNRGY. Manfaat untuk startup yang terpilih untuk program ini sangat banyak, seperti kurikulum khusus, akses ke grup BCA, mentoring, kemitraan, sorotan media, hingga investasi dari grup BCA.
Prestasi di Dapp.com
Pada tanggal 5 Juli 2020, Vexanium DApps terpilih sebagai peringkat 30 ekosistem DApps utilitas teratas berdasarkan blockchain publik di Dapp.com, mengikuti Ethereum, EOS, TRON, dan platform blockchain lainnya.
Vexanium berharap Anda selalu sehat dan bahagia, kami tentu berharap semuanya akan lebih baik, terutama di bidang blockchain dan cryptocurrency. Sampai jumpa di Sorotan selanjutnya!